Earth-Tent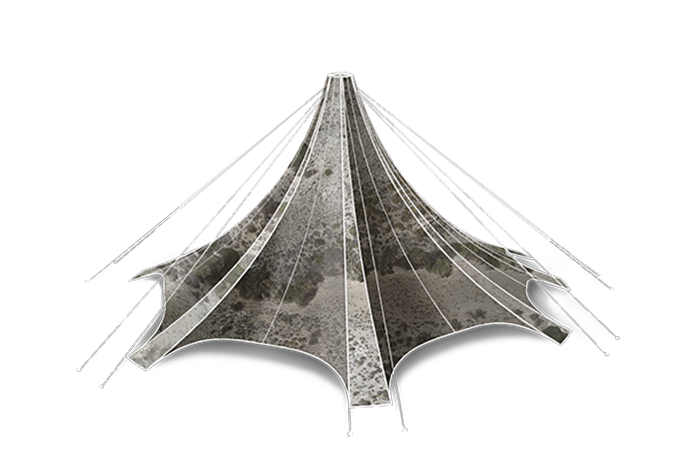 Info
Earth-tent is a residence located on the Southern coast of the island of Crete. The site extends until the edge of a cliff enjoying panoramic views of the sea and the coastline. The structure is nestled under the existing topography, forming an 'earth-tent', a radial structure that opens to the horizon at its perimeter and to the sky at its apex. A single cavernous canopy provides shelter for people, vegetation and water, creating a series of unified spaces where the boundary between interior and exterior is lost.
Credits
Design Team:
Katerina Chatzopoulou, Vasilis Vasileiadis, Alison Katri, Nafsika Oikonomou, Eva Tsouni, Dimitris Tsilimbaris, Nikos Markou, Giorgos Tsiakoumis, Alexandros Vaitsos, Carlos Loperena
The plan of the Eart-Tent is derived from the rose diagram for the wind and the views.