The Slide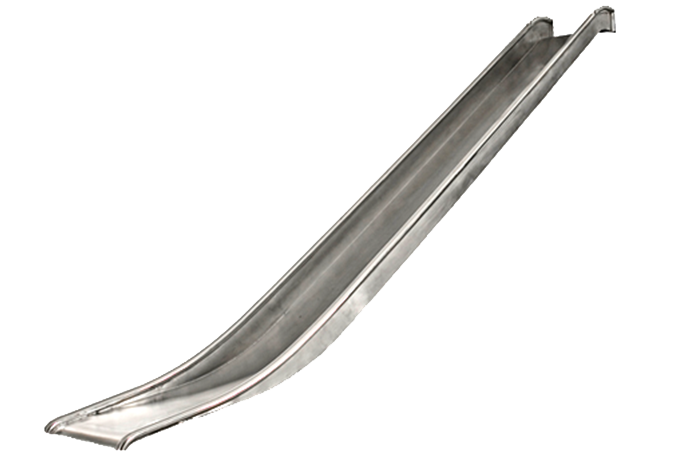 Info
The Slide is a 140 m2, two-bedroom apartment in London, located on the second and third floors of an old Edwardian building, across from the Chelsea Botanical Gardens. It has resulted from what is called a vertical amalgamation: joining two smaller apartments that where stacked one on top of the other. The Slide is our first built project in London.
The Slide is based on an unconventional premise. Two bedroom apartments, in double-decker flats, usually have the public spaces on the bottom floor and the private spaces on the top floor, or vice versa. In the Slide, the master bedroom hovers over the living room at the front, while the guest bedroom is tucked away under the dining and kitchen areas in the back. Private and public spaces are mixed on both floors.
The connection between the living room on the bottom floor and the dining area on the top floor is the slide: a steep, wide ramp that runs parallel to the linear staircase and connects the two floors. The slide allows natural light and ventilation to run through the public spaces of the building from the front to the back façade. It also provides visual contact and a playful spacial flow between the public areas of the apartment.
The main bedroom, which has a hexagonal plan, seems like it is hovering in the air. It enjoys natural light and views on two opposite sides, front and back. The primary view, through a bay window in the front façade, frames the Thames over the Chelsea Botanical Gardens. The back view, looks out over the dining area, to enjoy the city-scape of Eastern London.
For the design of the Slide, we collaborated with London based practice Hatterwan Architects. We were responsible for the concept and we provided Hatterwan a very detailed booklet with illustrations of each room, on which they based their construction documents. During construction, we met on site every two months in order to review the progress while they followed construction closely and were responsible for the supervision of works.
Construction of the Slide was awarded to Famella, a London based contractor that confirmed their reputation for impeccable detailing and craft.
Credits
Design Team
Alison Katri, Archontia Kyroudi, Aliki Samara, Christina Vasilopoulou
Construction Documents & Supervision:
Hatterwan Architects
Structural Engineers:
Mason Navarro Pledge Ltd
Services Engineers:
P3r Engineers Ltd.
Lighting Design:
AS lighting
Contractors:
Famella Building Contractors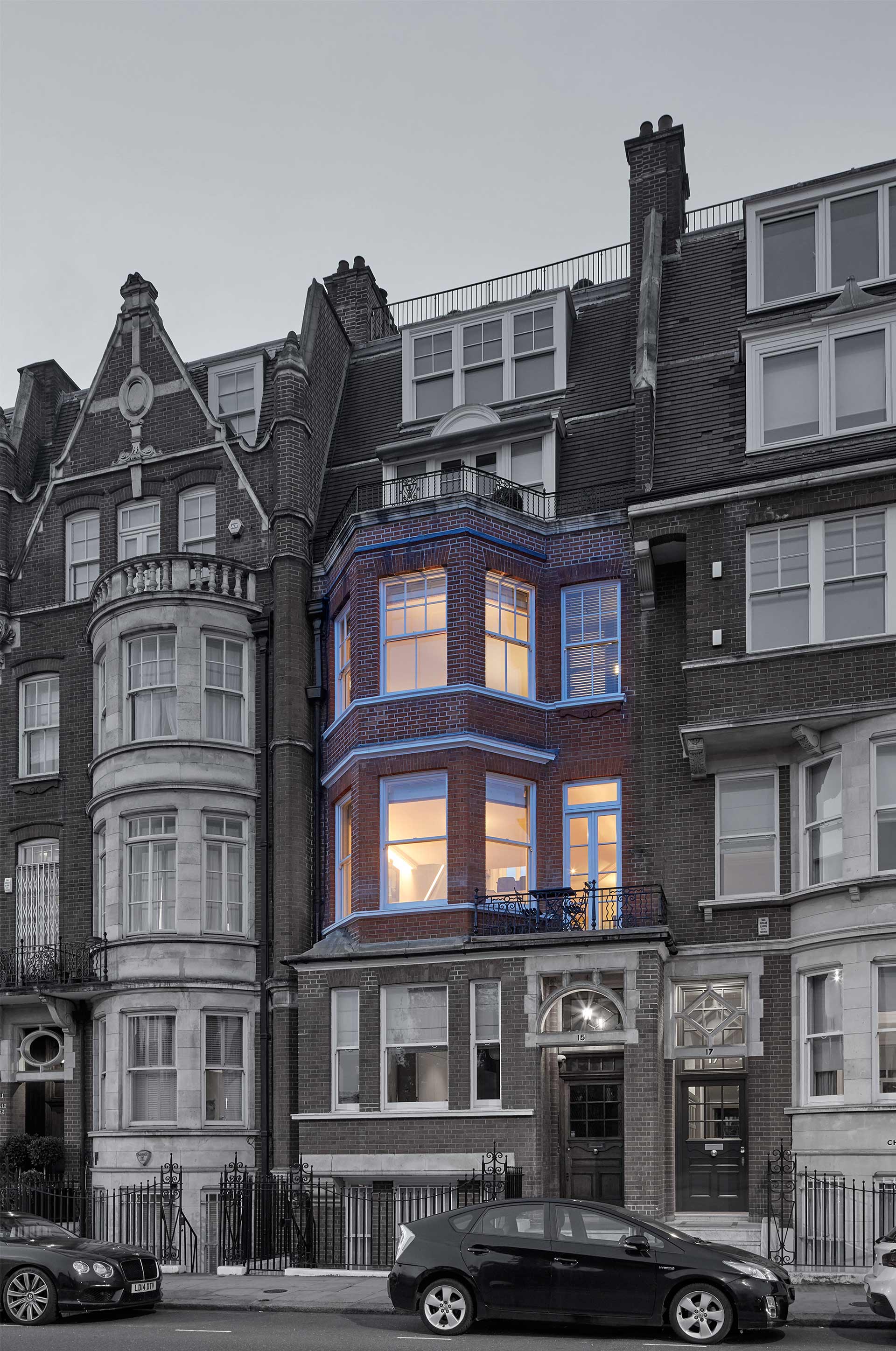 The Slide is located on the second and third floors of an old Edwardian building. It is a vertical amalgamation which joined two smaller independent flats. It is a carefully scaled architectural device in dialogue with its historical shell. Its strength lies in its ability to create both a sense of familiarity and surprise. It subverts the traditional organization of the program in order to be rooted in its experiential context.